Chifittea
Regular price
€0.00
Sale price
€19.95
Unit price
per
Sale
Sold out
Chi Fit Original Tea Blend is made from ten of the finest naturally powerful ingredients. Each of which was specifically selected for its unique properties: with green tea as our base we added mint for freshness, rose petal tea for sweetness, pu'erh, and oolong for depth and combined with the other teas this creates a delicious balance of flavour. We at Chi fit tea hope you enjoy the taste, health and fitness benefits as much as we do!
Tea Instructions: Brew tea bag for 1-2 minutes, recommended 3-4 cups of tea a day, each teabag can be used a minimum of four times. 
Ingredients: Green Gunpowder Tea, Mint Tea, White Tea, Lotus Leaf, Black Tea, Oolong Tea, Pu'erh Tea, Rose Petal Tea, Hibiscus Tea and Garcinia Cambogia
 This pack contains 14 teabags, each tea bag can be used a minimum of four times. 
Download our free Chi Fitness Healthy Eating Plan:
https://cdn.shopify.com/s/files/1/1917/5337/files/43595-Chi_Fit_Tea-Healthy_Eating_Plan_31e71a34-96c9-4c9b-8e7a-6ee8a0a8f03c.pdf?801601034891624169
Share
View full details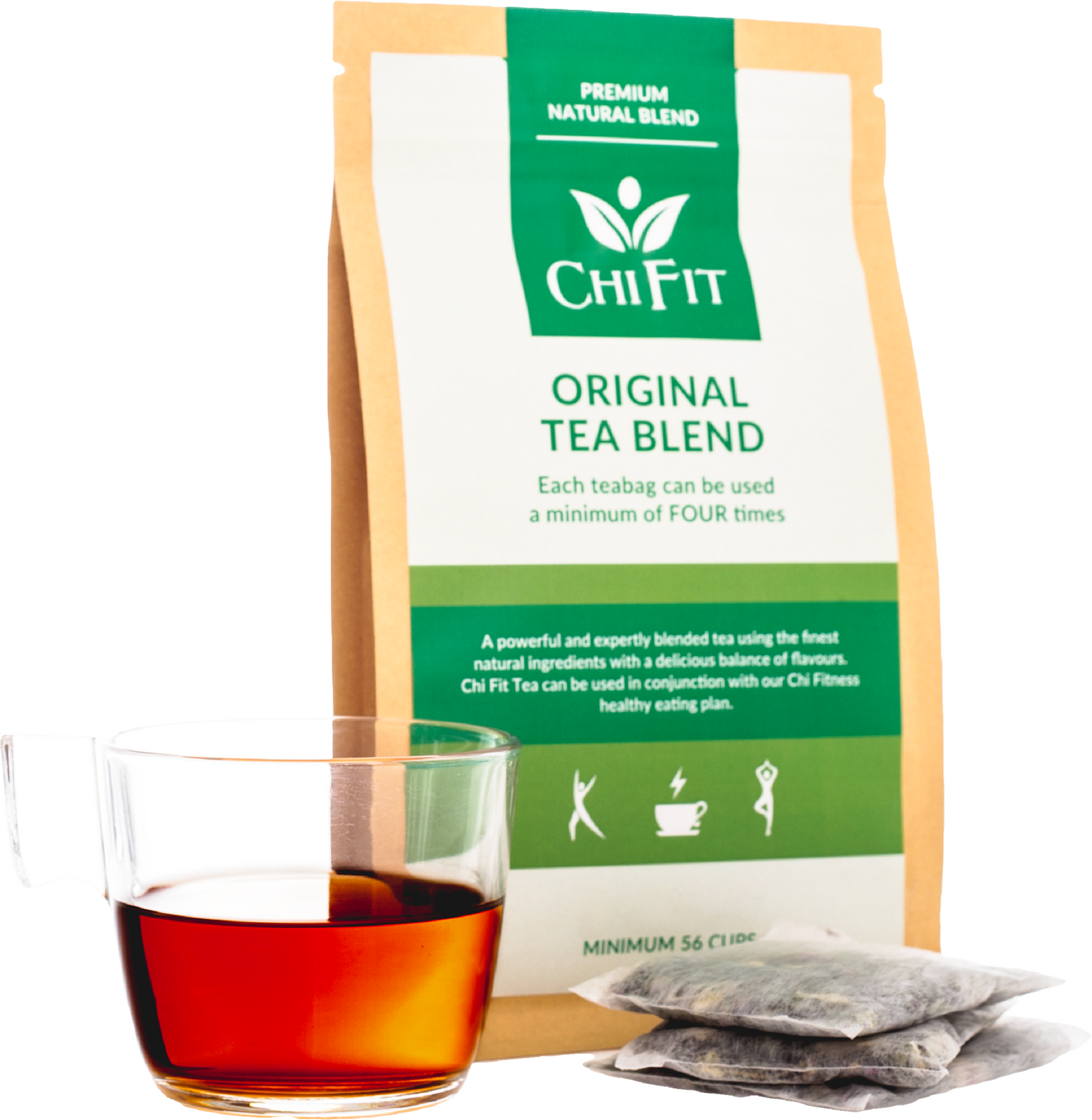 Great Irish product
Love the minty taste and notice a difference in my energy levels, great quality x
Love it!
I like that I can get the taste of the herbal tea instead of fruity flavour (but that's just me), it reminds me of home made herbal teas my mum used to make… The taste is so pleasant, not too strong and not too weak, just right. The tea remains its gentle taste even when tea bag stays in for too long… so yes, I love it!
P.S. My daughter is a Chi Ftt Tea fan too!
Love it!
Love Chi Fit Tea. I've always liked the idea of herbal teas and tolerated them to avoid caffeine but never really liked them. This one is so different. It tastes so much milder and I feel good after drinking it - no sharp taste or heartburn like you get with other teas. I reuse the same bag all day and get great value out of it. Looking forward to trying the Sleep Blend!
Recommended
Started drinking this tea about 6 months ago. Bought green tea several times but did not like the taste so expected the same with chia tea but there is no comparison. Very tasty tea and it definitely does make me feel healthier. The fact I can get 4 cups out of one teabag means that it is a tea bag a day which is good value. Highly recommended.