Chifittea
Regular price
€0.00
Sale price
€39.95
Unit price
per
Sale
Sold out
This bundle contains our delicious Chi Fit Original Tea Blend(minimum 56 cups) and a custom designed bamboo thermal flask so you can drink your tea on the go and keep it warm! 
Chi Fit Tea is made from ten of the finest naturally powerful ingredients. Each of which was specifically selected for its unique properties: with green tea as our base we added mint for freshness, rose petal tea for sweetness, pu'erh and oolong for depth and combined with the other teas this creates a delicious balance of flavour. We at Chi fit tea hope you enjoy the taste, health and fitness benefits as much as we do!
Tea instructions: Brew teabag for 1-2 minutes, recommended 3-4 cups of tea a day, each teabag can be used a minimum of four times. 
Ingredients: Green Gunpowder Tea, Mint Tea, White Tea, Lotus Leaf, Black Tea, Oolong Tea, Pu'erh Tea, Rose Petal Tea, Hibiscus Tea and Garcinia Cambogia
This pack of Chi Fit Original Blend contains 14 teabags, each teabag can be used a minimum of four times. 
Download our free Chi Fitness Healthy Eating Plan:

https://cdn.shopify.com/s/files/1/1917/5337/files/43595-Chi_Fit_Tea-Healthy_Eating_Plan_31e71a34-96c9-4c9b-8e7a-6ee8a0a8f03c.pdf?801601034891624169
Share
View full details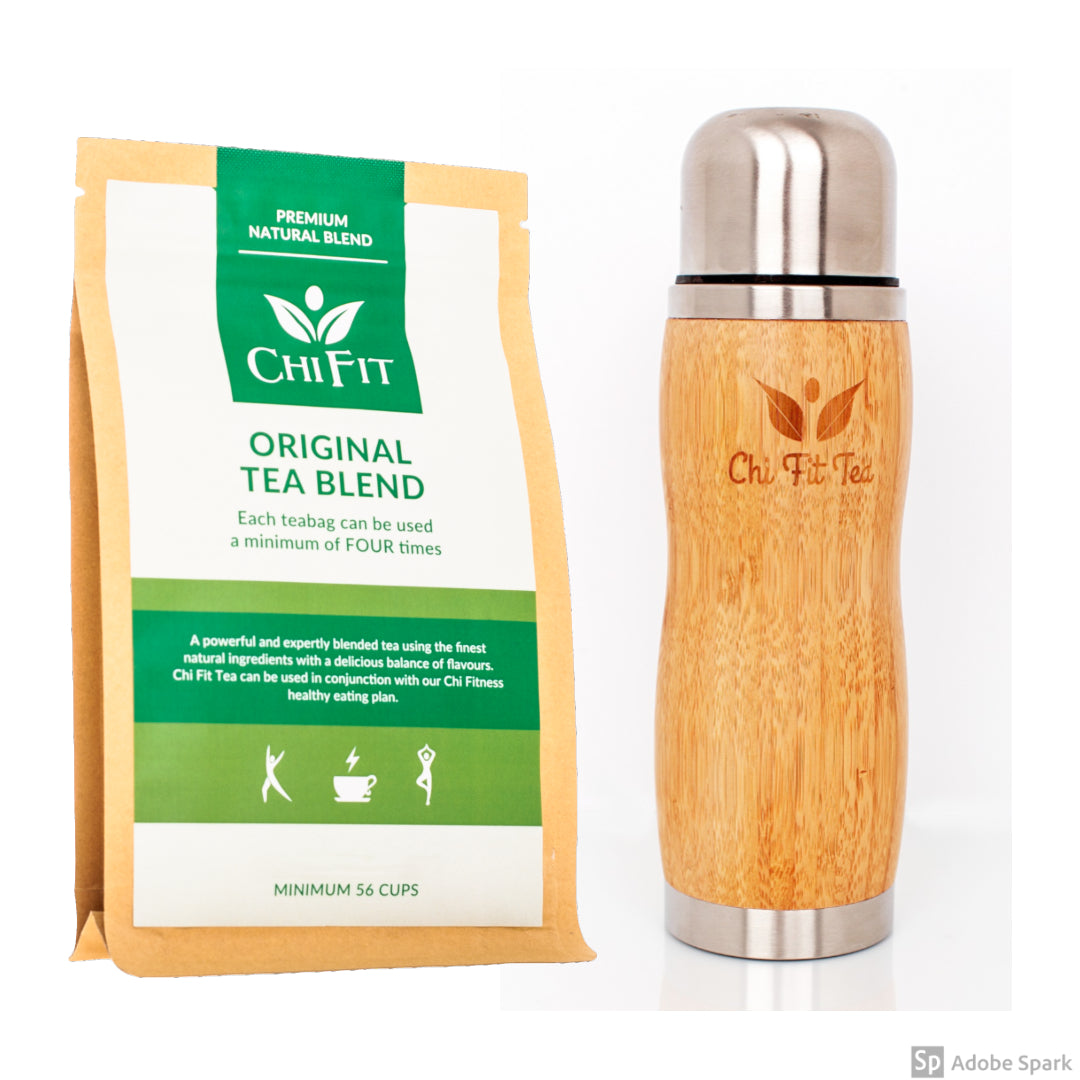 Chi Fit Bundle
A Present awaiting its Lucky New Owner!